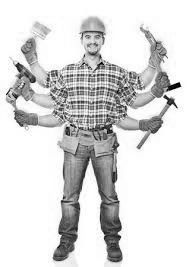 We established Property Tek as a family-run business in response to the needs of Property Owners and Managers who need to find:


Experienced Tradesmen Reliable service Quality workmanship Transparent pricing


Professionals that treat your property as though it was their own.

The wealth of experience we have amassed in Maintenance and Repair, drives us to deliver the level of service we would wish to receive ourselves. We support you in protecting your most precious asset and if you are a landlord, your tenants satisfaction.

We provide a comprehensive range of technical support from problem solving, to repairs and from re-furbishment to replacement. This ensures that your issues, large or small, receive the care and attention they deserve.

Our investment in a central control and administration system means that work is efficient, streamlined and transparent from the outset, giving you peace of mind and a responsive service you can rely upon.

Contract annual maintenance, emergency locksmith call out, to fitting a new kitchen. Replacement tap or a shelf; all types of work undertaken to your satisfaction.

No job too big or too small!